DIM TO WARM: This technology allows to manage the colour temperature of the fittings regulating the luminous intensity, providing smooth variations of warm light tones (from 2700K to 1800K).
Perfetto-IN 90 is a tiltable and adjustable indoor recessed downlight, equipped with the latest generation of COB LEDs. It is available with different color temperatures and with replaceable optical accessories, allowing both accent and diffused illumination.
The cardan movement (it rotates up to 350° and it tilts up to 30°) allows a precise orientation of the beam; the tiltable part remains concealed in the false ceiling.
The professional design and the thin frame with an almost invisible effect make Perfetto-IN 90 the ideal solution for retail, showroom and hospitality projects.
The rearward optic allows a low glare level, granting a better visual comfort.
The recessed depth is shallow, for a simple and quick installation even in small spaces.
The LED driver should be ordered separately.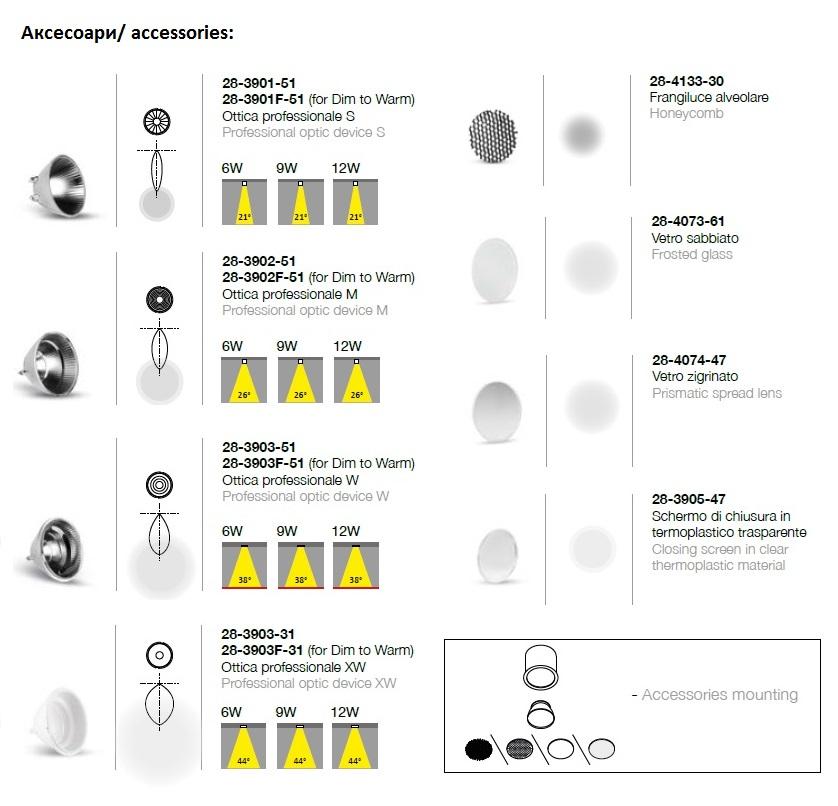 For more information please download the Technical Datasheet (PDF).